Do you feel like your spending all your money on rent? You may be right!
A study was just released that the average millennial will have spent a $92,600 on rent before age 30 — nearly 25% more than their Boomer parents ever had to.
Between the ages of 22 and 29, millennials — those born between 1977 and 1995 in this study — will end up having paid an estimated average monthly rent of $965, compared to just $740 that Boomers (1946-64) paid before age 30, adjusted for inflation.
To be sure, millennials are also out earning their parents, taking home average wages of $2,152 compared to $2,039. But that only partially softens the blow. In all, the average millennial forks over about 45% of their monthly pay to his or her landlord, compared to just 36% for Boomers.
So why are so many millennials putting there money into rent instead of investing?
When buying a house, many millennials remain skeptical. And they should be cautious. Remember, this is the generation who witnessed their parents, teachers, and relatives lose something, if not everything, in the Great Recession of the 2000s. Today, millennial buyers are more likely to think twice before buying a house — because they've seen firsthand what it costs to make a bad decision. (This generation has been called some of the "pickiest homebuyers" and again, we don't blame them.)
However knowledge is power and often time's hard decisions have the greatest pay offs. Which is why there has been a slight national shift in homebuyer insight. In fact 68% of millennial homebuyers now consider their current home a stepping-stone or starter home on the way to their big picture goal. These buyers have chosen to buy instead of waiting, paying rent and proceeding with caution, as has been the previous practice among millennials.
Of these home buyers:
86 percent of millennial buyers consider owning a home to be more affordable than renting.
80 percent of millennial buyers say homeownership has positively impacted their long-term finances.
60 percent of millennial buyers would encourage their younger selves to start saving for a house sooner.
42 percent of millennial buyers encourage other buyers to consider extra maintenance costs and expenses attached to homeownership.
39 percent of millennial buyers are more likely than other generations to associate homeownership with adulthood.
21 percent of millennial buyers encourage other buyers to buy early to begin building equity.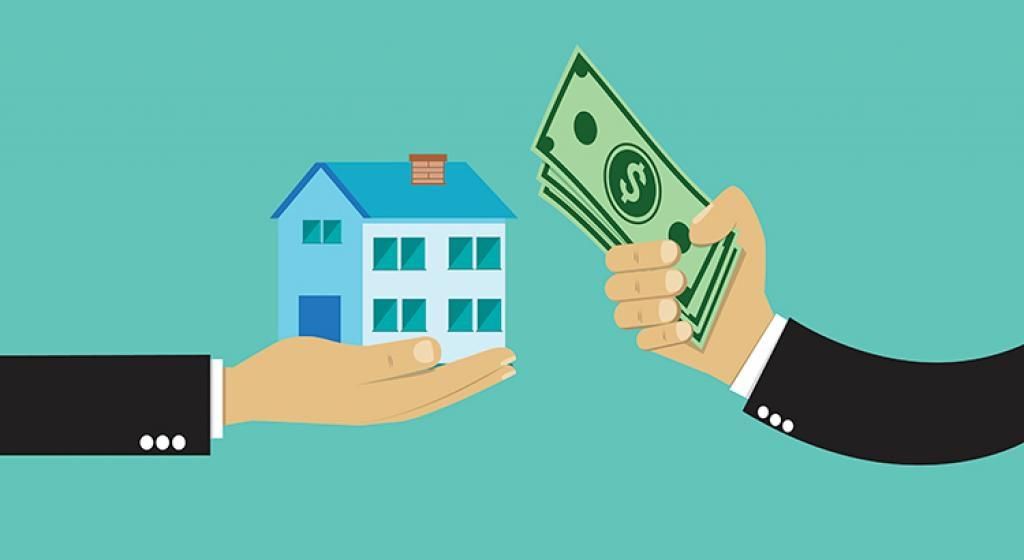 So now that you have any idea of the upside of buying a home versus renting, its time to look at the HOW you can make it happen. Here are 7 millennial geared tips!
1. COUNT THE COSTS.
By contacting a lender they can help you get a better grasp on your financial picture. But as the millennial buyers surveyed above reminded us, it helps to consider that there are extra costs associated with buying a house. These include down payment, buyer's closing costs, moving costs, move-in costs, and maintenance among some of the biggest.
"According to the National Association of Realtors, the median price of an existing single-family home in the U.S. was $232,100 during the first quarter of 2017. And with a conventional mortgage loan generally requires a 20 percent down payment, which works out to $46,420 for a median-priced home. If you are able to qualify for an FHA loan with a 3.5 percent down payment, then it still comes out to be around $8123.00 for a down payment. Closing costs can also reflect a wide variety of variables; they may be closer to 4 percent of the purchase price, in some cases.
If you can afford these costs now there is a silver lining because over time, most homes appreciate; so, in the end, it's generally not as expensive as it sounds.
Further, you have to live somewhere; and unless you stay in mom's basement, it won't be free. And depending on where you live a mortgage can be just as much as rent.
2. DON'T COUNT YOURSELF OUT AND ASSUME YOU CAN'T AFFORD A HOME.
This was mentioned in number one but it is important to contact a good lender realtor and learn what is available for you. There are lots down payment assistance programs. Also neighborhoods and areas in even the hottest markets bargains can be found. Talk to the experts, there is often a way available when you look into and ask for help.
3. KNOW YOUR GOALS.
Research your options, and know what you are looking for today and also for your future. Buying a home is a huge step and deserves time and the appropriate research. This means knowing why you are buying a home and what kind of home/neighborhood you are looking for. Also because buying and financing a home are so closely linked, it also means looking into your current financial situation and projecting how much you can afford.
4. KNOW YOUR FINANCIAL SITUATION
Before even looking at a property it is hugely important to get prequalified for financing, that is unless you're paying cash. This process is fairly simple and helps you understand what you can afford and what price-range your realtor should search for you. Often time this can be done over the phone or online with the lender of your choice. The lender will examine your current financial situation and credit history and will determine the amount you qualify for and set the budget for your home search.
5. KNOW YOUR CURRENT MORTGAGE RATES.
Buying a house may seem pricey at first, but as many millennial buyers have already found out, it could cost you to wait. Since the election, mortgage interest rates have increased a bit. Some experts think that this trend may continue as the economy improves and the Federal Reserve continues raising interest rates. Nobody can truly predict how much mortgage interest rates may change or rise and waiting to buy might mean slightly higher monthly mortgage payments down the road.
6. LOOK AT THE CRACKS IN THE FAÇADE.
There's nothing worse than buying a dream-house-turned-disaster. But if you know what you're looking for, major household issues that pop up over time are easy to avoid. Certain issues that pop up during inspections should not be overlooked such as termite infestation. If you are looking for a fixer upper, GREAT, but make sure that all the health and safety items are taken care of before the close of escrow. These items are not only dangerous but also very costly.
7. PRACTICE YOUR POKER FACE.
Finally, the time has come to make an offer – but with balance. Millennial buyers should come across motivated, but not too eager. Familiarize yourself with recent sales in advance, so you can negotiate from knowledge. Also be prepared not to get your heart set on the first home. Often you will put in multiple offers before the stars align in your favor. Most millennials feel that the economy's holding steady, and the time could be right to buy. If that sounds like you, start the process off right by talking with a lender and a real estate agent first. We can answer your questions, help you look at your financials, and help you buy your first home.