In the 22 years we have been realtor we have received a lot of questions, but the most frequent question clients inquire about is what time of year is best to sell a home and/or buy a home. Obviously the market is constantly changing and some year trends differ, but on average we have observed a pattern of success in selling during specific seasons and assisting buyers in others.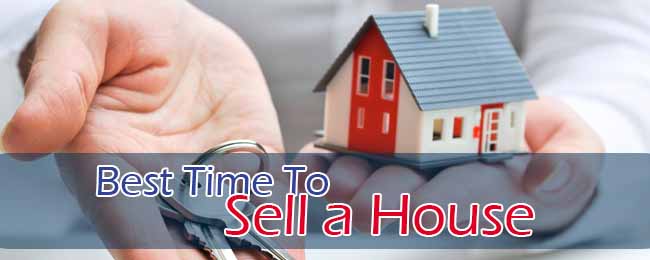 For sellers the optimal goal is to sell your home fast and at or above your asking price. Most people assume this will be achieved when listing their home during the summer months. However, it has been our experience that the slowest months for selling a home are actually during the months of June-Mid August. This has to do heavily with the fact that children are on summer vacation and families who may be looking to buy are focusing on their families, going on vacations and working on summer projects. Also since most sellers assume that summer is the best time to sell there is a lot more inventory. Which means your home has more competition. Instead, we often recommend sellers wait until the end of August to list. So in conclusion our years of experience in the field have told us the best months to sell your home are August through November and then it picks back up again right after Super Bowl in February through May.
On the other hand if you're a buyer it is quite the opposite. If your looking to buy a home you want to target a time when you can get the best deal and also when there are more homes to choose from. So when taking these factors into consideration the best time to buy is during the summer months June-August and During the Holiday months November through January. The summer months are profitable for buyers because there is typically more inventory. With more inventory comes more options as well as a stronger chance to be competitive in price. Often time with higher inventory homes sit for longer and sellers are more willing to negotiate on price. As far as the Holidays go, sellers who list or keep their home on the market during this time are motivated sellers. Motivated sellers are a buyers dream because they are usually easy to work with and are open to negotiating price and terms.
With this being said we are currently in a sellers market! So if you are thinking of selling your home please don't hesitate to give us a call!!